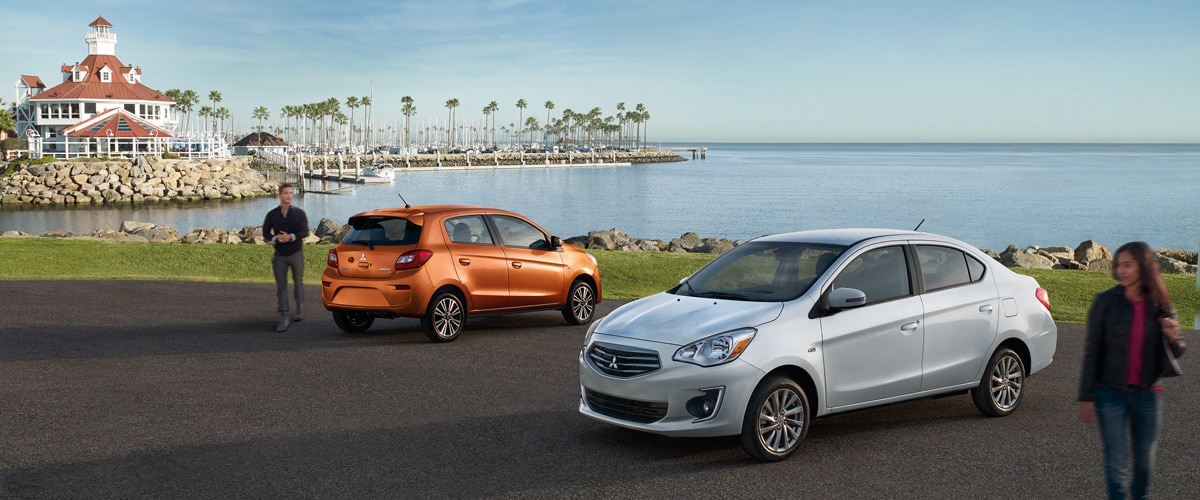 Available Now in Racine, WI

 Mitsubishi Mirage & Mirage G4

Buy a New Car for the Price of a Used Car!
The Mitsubishi Mirage & Mirage G4: Get a Brand-New Ride for a Pre-Owned Price
Looking to experience that new-car smell, but have a used car budget? We have the perfect solution here at Porcaro Mitsubishi: the Mitsubishi Mirage and Mirage G4.
Save Big Buying New
The Mitsubishi Mirage is available as a sleek sedan (the Mitsubishi Mirage G4) or hatchback (the Mitsubishi Mirage) that offers everything you need in a brand-new car, and it does it for under $15,000. But don't think you'll be settling for a bare-bones setup--the Mitsubishi Mirage ES comes standard with A/C, power windows, mirrors, and locks, seven-inch touchscreen infotainment system with Bluetooth and USB, halogen headlights, steering wheel audio and phone controls, and more.
Want even more features? The Mitsubishi Mirage SE brings you keyless entry, keyless ignition, leather-wrapped steering wheel, Apple CarPlay, Android Auto, aluminum alloy wheels, and more. You can also add in notable features like parking sensors, appearance packages, and vehicle protection packages. You'll get lots of added features without a lot of added cost.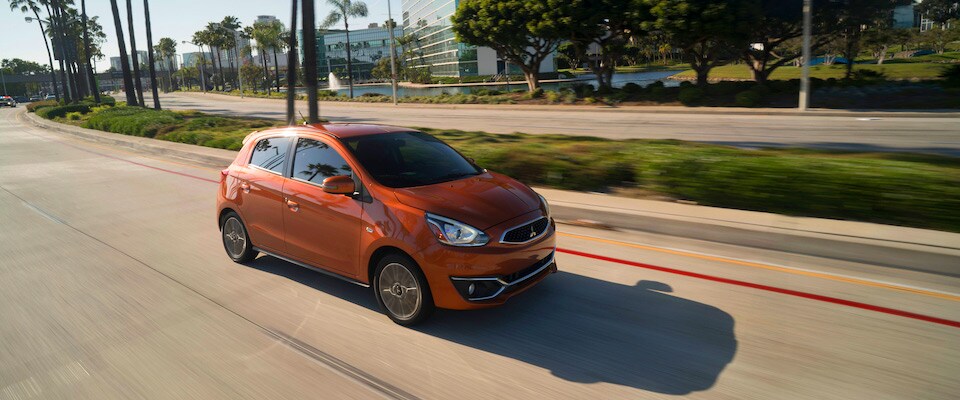 Spend Less on Fuel
The Mitsubishi Mirage doesn't just save you thousands of dollars at the dealership, it saves you tons of cash at the gas station too. The Mirage G4 boasts up to 41 MPG highway--an astounding amount of efficiency you'd be hard-pressed to find anywhere. You'll save hundreds in fuel costs for city driving compared to competing models in its class.
Spend Nothing on Repairs
There was a time when buying an affordable and fuel-efficient car meant missing out on features and spending a lot of time and money getting repairs at the auto shop. The Mitsubishi Mirage made sure that time is over.
Mitsubishi Motors is so confident in the high build-quality of the Mitsubishi Mirage (and every Mitsubishi model) that they include a 10-year/100,000-mile powertrain warranty. That's top of the line coverage for your engine, transmission, and other vital components at no cost to you. That's an entire decade of coverage with enough mileage to circle the earth four times (with a little left over). You'll also get 5-year/60,000-mile bumper-to-bumper coverage, 24/7 Roadside Assistance, and seven years of corrosion coverage. You can't go wrong with the Mitsubishi Mirage or the Mirage G4!
Shop Our Mirage & Mirage G4 Inventory